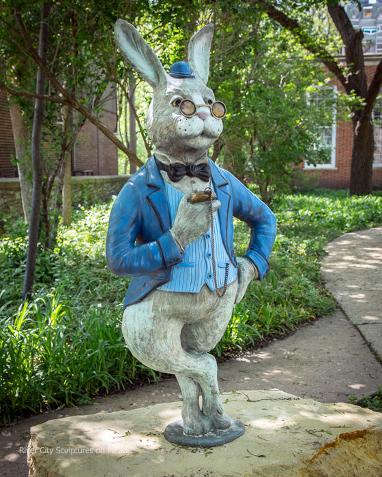 No Time to Say Hello, Goodbye
by Kimber Fiebiger, Minneapolis, MN
2022 People's Choice
River City Sculptures on Parade, Inc. is a non-profit charitable organization with a mission to bring a significant display of public art to Mason City. The program operates in partnership with SculptureOne Partner Network which also has similar programs in Mankato, Minnesota; Eau Claire, Wisconsin and Webster City, Iowa. Permanent and rotating sculptures are displayed along a 1.9 mile self-guided walking tour. Rotating sculptures are owned by the artists and loaned to the exhibit for one year. The public is invited and encouraged to vote for their favorite sculpture between June 1 and September 1.
The sculpture that receives the most votes is honored with the "People's Choice Award," and is purchased by the City of Mason City to become a permanent part of the collection.
Did you know you can buy or lease a sculpture for your home or business? Art from some of the greatest sculptors in the world are represented in this display.
These pieces add a touch of creativity and sophistication that can enhance your property including office space, gardens, retail areas and more. If you are interested in leasing or purchasing one or more of the sculptures, please contact River City Sculptures on Parade at 641-421-3669.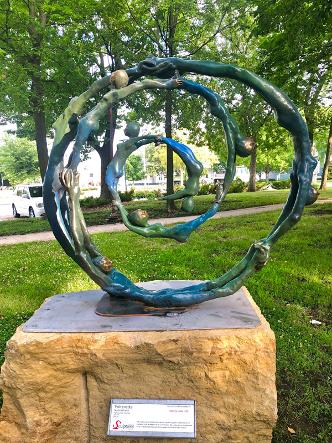 Volteretta-
Voted Best in Show 2023
Artist: Shohini-Ghosh
225 2nd Street SE, Mason City, IA | 641-421-3669